CSR
Empowering through
Corporate Social Responsibility Initiatives!
At Shreem Electric, we believe in contributing at large towards the society and create an enriching and sustainable environment. In order to realise this vision, we have strategically planned and executed vital initiatives. This is not just a CSR activation but a manifestation of a well-defined programme to empower the society. We have undertaken a few activities in the fields of education, sanitation and sports. We request you to glance through the following snapshot of activities, executed by our CSR Division.
Educational Activities:
Students today are the citizens of tomorrow! We had offered sponsorships to the Engineering Students to participate in the programmes organised by the respective colleges. This encouraged them to innovate and execute striking new projects. The following colleges were included in the sponsorship programmes:
Walchand College of Engineering, Sangli
Karad College of Engineering, Karad
Vasantdada Patil College of Engineering, Budhgaon- Sangli
J. J. Magdum College of Engineering, Jaysingpur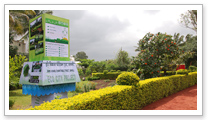 Social Activities:
In order to offer sustainable solutions in the area of water supply and sanitation, we executed the following projects:
Water Pipe Line Scheme of Udgaon, Tal:- Shirol Dist:- Kolhapur.
Water Pipe Line Scheme at Shirol, Dist:- Kolhapur
Garden at Vishrambag, Sangli
Sports Events: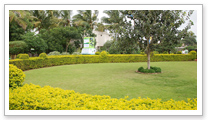 Sport is the channel to build the spirit of unity and integrity. We had sponsored the Volleyball and Cricket Tournaments, arranged at the local level. This helped in encouraging the local youth by engaging them into spirited sports activation :
Exhibitions sponsorships like Habitat where all the local manufacturers and Architects Explore themselves and get involved to display their technical products and designs to the local public.
Awareness programmes about power savings and its benefits.
Technical seminars to the utility companies to bring better power to all the consumers .